Making an Offer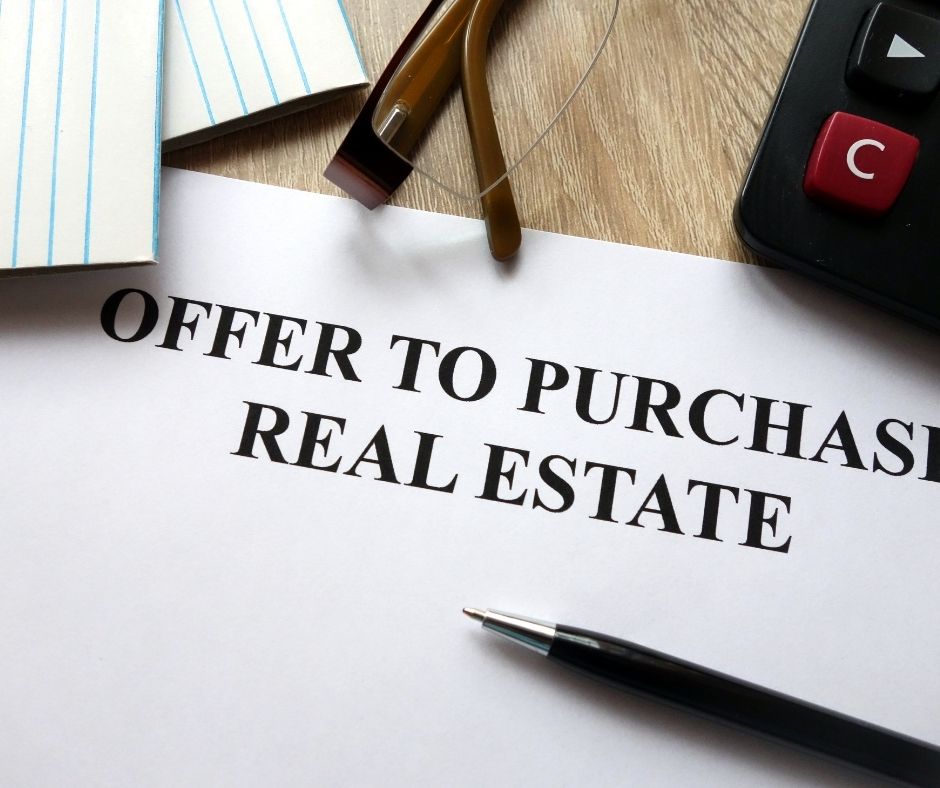 Before the offer to purchase is made, it is very important that you have been pre-approved by a mortgage lender. Many sellers won't consider or accept an offer without a pre-approval, so get one before you even start your search - that way you are prepared. If you find your absolute dream home and don't have a pre-approval, the chances are quite reasonable that another buyer may make an offer with a pre-approval and you may end up losing your dream home to another buyer. It can take 2 or 3 days to get your pre-approval - that's a long time when your dream home is available on the open market to other purchasers who likely already have a pre-approval.
When you finally find the perfect home, it's offer time! Be sure to click this link to request a copy of the PA Association of Realtors Guide to the Agreement of Sale. It explains the in and outs of the Agreement of Sale. Of course, we can answer any questions you may have at offer time, but we must absolutely stress that you must fully understand your Agreement of Sale and we are here to help! There are many important considerations at offer time:
1) Seller's Disclosure Statement
Review the Seller's Property Disclosure Statement and lead-based paint disclosure (if applicable) with your agent. All questions should be FULLY answered and 'Yes' answers FULLY explained including the date, extent and remedies of any and all defects. Don't accept a disclosure with unanswered questions - get the seller to fully answer and explain all questions. Even then, these disclosures are in no way a warranty and don't always paint the entire picture of the home, so it's very important to get inspections as well.
2) Offering Price
Carefully consider how much you want to offer for the property. Do you know how much the seller paid for the home and when? Did they make significant improvements during their ownership? Do you know what similar homes have sold for in the neighborhood? Recent comparable sales can give you a really good idea of a home's approximate value. We typically can help you answer all or some of the above questions. How long do you plan on living in the home? If you plan on keeping the home more than 7 or 8 years, it's probably not a problem to pay a little bit more if it's a home that you truly love and fulfills all of your needs.
Conversely, if you might need to sell the home in 2 to 4 years, you probably shouldn't pay too much over the approximate value. The bottom line is that you should listen to your agent, follow your own instincts and avoid second-guessing every decision. We see too many buyers get too much advice from too many people and then become overwhelmed and confused - and it's no wonder. What do YOU think the home is worth? That's likely way more important than everyone else's opinion.
3) Inspection Contingencies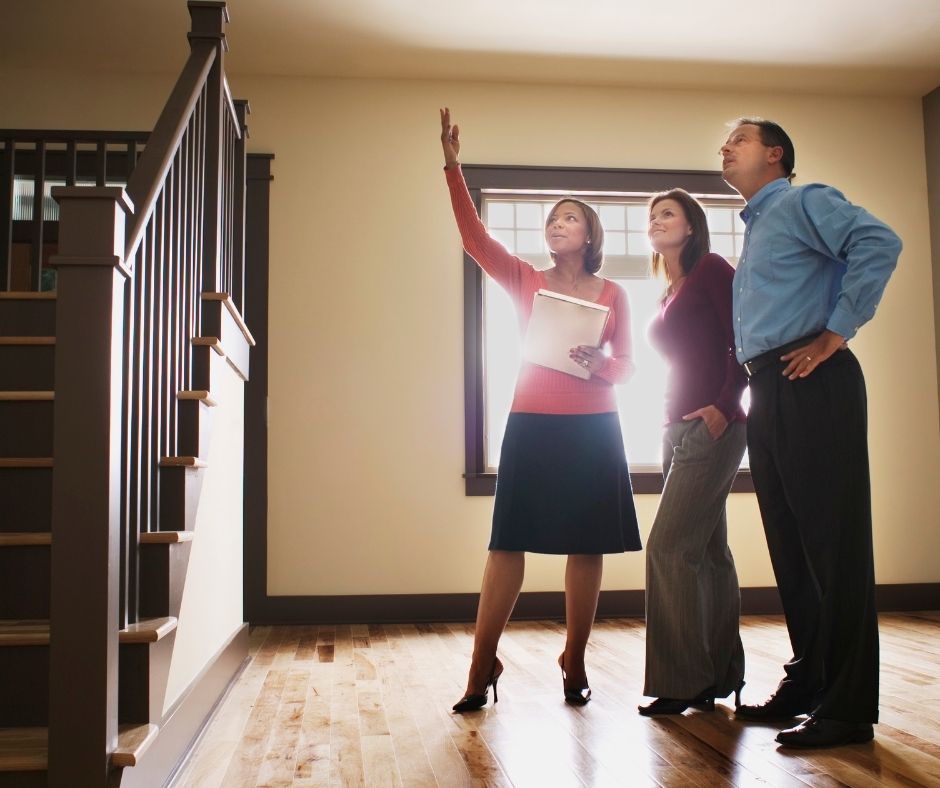 Be sure to carefully weigh all of your inspection contingency options. To make your offer you must choose to elect or waive each inspection contingency option. Your home purchase will very likely be contingent upon at least some inspections you may wish to elect. You must thoughtfully consider your options here because some sellers may consider an offer with "too many" elected inspections to be a detriment. If there is more than one offer, the seller may wish to accept a competing offer with fewer elected inspections. It's not always the highest priced offer that wins the day. The seller will likely consider the offering price along with the number and type of inspections, the loan type, down payment, seller's assist, earnest money amount, etc.
Remember, some contingencies you may elect can involve hiring many other professionals besides just a home inspector. If you elect contingencies such as deeds, restrictions, zoning, on-lot sewage system (septic tank, sand mound etc.), property/flood insurance, property boundaries/survey, lead-based paint, mold, asbestos, hazardous substances, etc., you may need to hire (and pay) anyone and/or everyone from a lawyer, surveyor, on-lot sewage expert, lead-based paint inspector, insurance agent, mold inspector, engineer or even possibly more! Of course, you may choose to not get that carried away with inspections. The choices are always yours, but be sure to ask about our Important Notice to Buyer and On-Lot Sewage Notice. These are important forms and notices for buyers that are EXCLUSIVE only to John Hill agents. We have developed these forms and notices over many years to give buyers the best, possible advice in the region. NO OTHER LOCAL REALTOR OFFERS THESE FORMS AND NOTICES - click here to inquire.
Obviously, you want to be comfortable and happy with the purchase, but when the seller has more than one offer, difficult decisions must sometimes be made. Be sure to check out our page on multiple offers for a better understanding of these situations. All of that aside, it always makes sense to elect a home inspection. Other options may include a pest inspection (wood destroying insects), deeds, restrictions, zoning, water service, radon gas, on-lot sewage system, if applicable (septic tank, sand mound etc.), property/flood insurance, property boundaries/survey, lead-based paint, mold, asbestos, hazardous substances, etc.
One last thing - DON'T accept the property based on previous or old inspection reports supplied by the Seller and/or other third party (such as a previous buyer, etc.). Inspectors on the property for someone else may have NO LIABILITY to you for errors. BUYERS SHOULD ALWAYS OBTAIN THEIR OWN INSPECTIONS.
4) Mortgage Contingency
Unless you are paying cash, your Agreement of Sale should very likely be contingent upon final mortgage approval - even if you have a pre-approval. Your Mortgage Contingency should accurately reflect your loan amount, loan-to-value ratio, interest rate, term (number of years), loan type (conventional, FHA, VA, USDA, etc.). You also want to include an Appraisal Contingency when putting 20% or more down. If you are putting less than 20% down, then PMI and/or other forms of mortgage insurance will add to your upfront costs at closing and monthly payment. It's highly unusual, but some buyers might waive the Mortgage Contingency, even if they are getting a loan in multiple offer scenarios. Have you noticed by now that this topic can get highly technical? That is the reason why you need our help along with a highly trained loan officer if you want a smooth transaction.
5) Should I ask for Seller's Assist?
Seller's assist is very popular in today's market and for good reason. It helps buyers get into homes with less cash out of pocket. Depending on loan type and other factors, buyers can ask for approximately 3% to 6% seller's assist. So a sales price of $100,000 with 6% seller's assist means you come to the closing table with $6,000 fewer dollars. Just keep in mind, your offer to the seller is now diluted by the same amount. So in the same scenario of offering the seller $100,000 with 6% seller's assist, your offer is really equivalent to a $94,000 net offer to the seller.
That can become a factor when there are multiple offers on the same property. Also, depending on the situation your loan amount will probably balloon by roughly the same amount, so you are now borrowing more money and will have lower initial equity. It's all a trade-off and what's best for you depends on many factors. That's why you need our help.
6) Earnest Money Deposit
It has a lot of names; earnest money, hand money, good faith money, down money, initial deposit. All the different names refer to the same thing - it's an initial deposit that is made by the buyer in "good faith" towards the purchase. It is paid "upfront" upon acceptance of the contract and typically held by the Listing Broker. It is also easily and often confused with the "down payment" the buyer makes at closing on the mortgage loan, but they are both distinctly different and separate components of a real estate transaction. The hand money is paid "upfront" upon contract acceptance and the loan down payment is paid several weeks later at the actual closing table. For example, a buyer may make an offer on a home for $100,000 with $1,000 earnest money deposit, but the "down payment" on the loan may be 5% or $5,000. Don't make the common mistake of confusing the two.
Keep in mind, if you pay a $1,000 earnest money deposit, when the sale consummates you will get a credit at the settlement table for that amount. It's that much less you have to pay at closing. So if your down payment and closing costs add up to $8,000, you will only need $7,000 at closing.
The amount of hand money is also a negotiable item between buyer and seller when making or negotiating a counter offer. It's not unusual for a seller's counteroffer to the buyer to include a request for a larger earnest money deposit than what may have been originally offered. Everything in real estate is negotiable - keep that in mind.
So why does hand money matter you ask? Well, if you somehow change your mind about buying the home, you will likely forfeit the deposit. However, if you terminate the contract (within the stated time periods) because of inspection issues or the mortgage gets declined, you would be entitled to get your hand money refunded. Unfortunately, you can't just randomly cancel the contract if you wake up someday with "cold feet" or maybe find another house you like better. So if you back out of the deal for those types of reasons, you would likely forfeit your earnest money.
As a buyer, you may feel the amount of hand money doesn't matter, but it most definitely DOES matter to a seller. If there are multiple offers, a larger earnest money deposit can sway a seller to accept your offer over another competing offer with a lower deposit (assuming the offers are otherwise similar) because the seller's would naturally assume you are a "more serious" buyer. Why? Think of it this way - if you were selling a house and had two offers that were almost exactly the same, but one offer had $1,000 hand money and the other offer had $5,000 hand money, which offer would you accept? Especially knowing the buyer would forfeit this money if they changed their mind for no real reason (besides inspection, mortgage and/or other contingencies) you would very likely take the offer with the higher deposit.
That's why hand money can be so important and can affect whether your offer gets accepted or not. Of course, as a buyer you have more money at risk with a larger deposit because deposit disputes are very common in Pennsylvania. You may be rightly entitled to a return of your deposit, but if the seller disputes it and feels (rightly or wrongly) that you are not entitled to a refund, your deposit can get held up in escrow for weeks or even months. At that point, you may feel a larger deposit was a mistake, but real estate transactions are not without risks. Just know that as a buyer, you make all the decisions. We are here to explain the pros and cons of each scenario, but the buyer makes the final decisions as they see fit.
For more information or answers to your questions on making an offer, contact us at any time below.