Sale Pending - The Next Steps
Congratulations, you are on your way to owning your very own home! Now that you have a fully executed Agreement of Sale, follow these suggestions (and your agent's advice) so that your settlement goes as smoothly as possible.
For the purposes of this discussion, we will assume that your sales contract is the Pennsylvania Association of Realtors (PAR) Standard Agreement for the Sale of Real Estate (or Agreement of Sale). This form is used by most all Realtors on residential transactions throughout Pennsylvania.
1) Acceptance date
A very important element in the home buying process is what we refer to as the "execution or acceptance date" of the Agreement of Sale. That's the date your contract was fully ratified or signed by all parties. The clock starts ticking on this date and all contract deadlines and contingency periods follow this date. The day your contract was fully signed by all parties is considered to be "day zero". The next day would be "day one" and so forth. All of the deadlines and time periods on the contract are counted this way, so it's important to know how to count the number of days. We help our buyers with this process all the time.

2) Deliver the earnest money check
The earnest money (or hand money, good faith money, initial deposit, etc.) check is typically made payable to and held by the Listing Broker, but check with your agent regarding how it is to be delivered. Many times your agent will pick it up and/or deliver it to the Listing Broker on your behalf. The Agreement of Sale stipulates the deposit is to be delivered within five (5) days of the execution date (unless that time period was changed).
3) Order any elected inspections
You will need to order your inspections immediately. It's important to keep in mind that some inspectors can be overbooked, so you want to find an inspector who can do them relatively quick, say within 5 to 7 days of the acceptance date. A common mistake is made in waiting too long to order the inspections or hiring an inspector who can't quickly perform the inspection or deliver the reports within the inspection time period. Check with your agent on your inspection time period and make certain you will have all reports back in time for you to fully evaluate everything. We prefer getting them as early as possible because many times contractors and/or other more specialized inspectors may need to further evaluate any issues and give options on repairs, bids and pricing. Without that information, you may get stuck guessing the day before your deadline, which is never good. If that happens, try extending the inspection time period if the seller will agree to that in writing.
It's very important to keep in mind that even a good home inspector can only get you so far in evaluating a problem. Many times they can only identify the problem, but can't give a full analysis of more complex problems, any possible fixes or more importantly, the cost to repair. If you and your agent already identified significant and/or worrisome problems during any showings, it can make a lot of sense to invite contractors and/or other more specialized inspectors along for the home inspection. For example, let's say the agent noticed the furnace was older during your showing. If so, get an HVAC contractor to show up during the home inspection to check out the furnace - the home inspector will likely recommend that anyways. Are you worried about electrical issues that you and the agent found during the showing? Ask an electrician stop by during the home inspection. The home inspector will typically be at the property for a full two hours, so it can be easy to arrange. And, by the way, it's advisable for the buyer to be at the home inspection for the full duration. There is absolutely no substitute for being present during any and all inspections.
Remember, some contingencies you may have elected can involve hiring many other professionals besides just a home inspector. If you have elected contingencies such as deeds, restrictions, zoning, on-lot sewage system (septic tank, sand mound etc.), property/flood insurance, property boundaries/survey, lead-based paint, mold, asbestos, hazardous substances, etc., you may need to hire (and pay) anyone and/or everyone from a lawyer, surveyor, on-lot sewage expert, lead-based paint inspector, insurance agent, mold inspector, engineer or even possibly more! Of course, you may choose to not get that carried away with inspections. The choices are always yours, but be sure to ask about our Important Notice to Buyer and On-Lot Sewage Notice. These are important forms and notices for buyers that are EXCLUSIVE only to John Hill agents. We have developed these forms and notices over many years to give buyers the best, possible advice in the region. NO OTHER LOCAL REALTOR OFFERS THESE FORMS AND NOTICES - click here to inquire.
4) Make a fully completed, written mortgage application.
If you are paying cash, skip to the next section. Otherwise, the Agreement of Sale (unless it was altered) gives the buyer seven (7) days to make a fully completed mortgage application with the mortgage lender. Some buyers mistakenly believe because they already have a pre-approval, there is no need to take this step. This belief is simply not true. You need to contact your lender to complete your formal mortgage application and supply all the document they will need in order to to get your loan fully approved. At this time you will likely pay your loan application fee and appraisal. You will also need to supply your lender with plenty of required documents such as, but not limited to, the past two years W2s (if you are salaried) and one month of pay-stubs. If you are self-employed you will need to provide the past two years of tax returns. If you own any rental properties, you will need to provide any leases plus the last two years of tax returns. If you wish to speed up your approval, you may also provide the past three (3) months of any and all bank statements and all investment account statements. You would also do well to provide the most recent copies of any IRA and/or 401k accounts you may have. It's always a good idea to follow up with your lender to provide any outstanding documentation. Your cooperation in quickly supplying whatever documents they need will get you in your new home faster with fewer problems.
5) Reply to Inspections and the Negotiation Period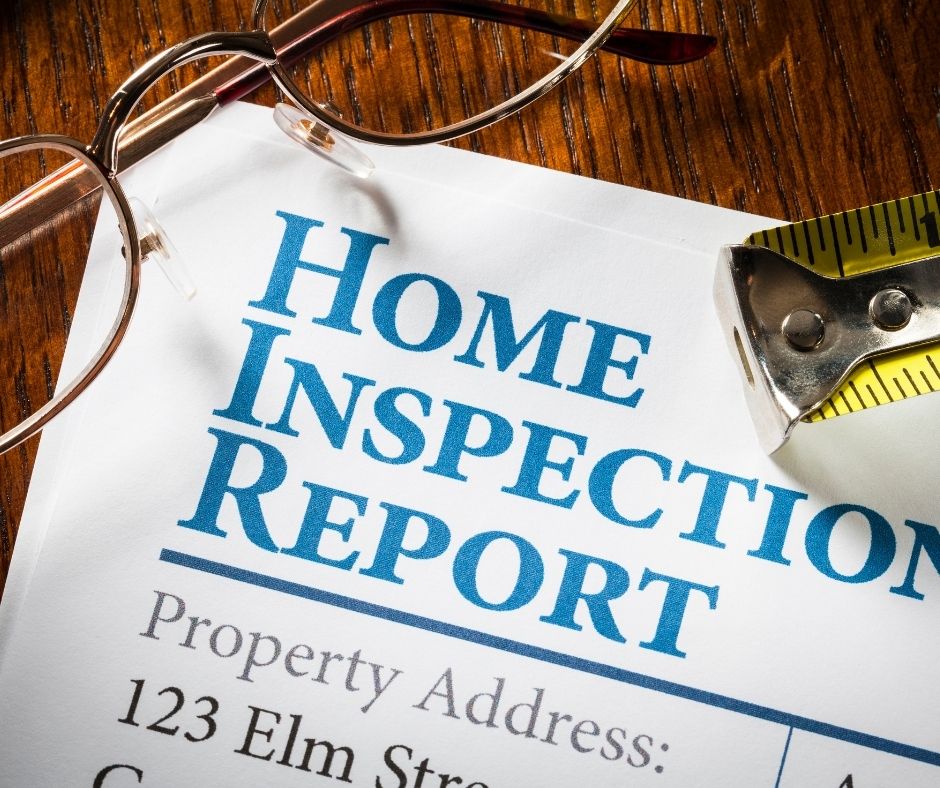 That's right, you're probably not finished with at least some additional negotiations. On or before the inspection deadline, the buyer must turn into the seller a written "Reply to Inspections" form. This form will outline any buyer requested repairs and/or repair credits the buyer is seeking. Without getting too carried away here, basically the buyer and seller spend a period of time negotiating what repairs and/or repair credits, if any, are agreeable to both parties. Just know that as a buyer, if the final Negotiation Period deadline comes and goes without an addendum (known as the Change in Terms Addendum) that is fully signed by BOTH buyer AND seller on repairs and/or repair credits, the buyer agrees to accept the property in its present condition (AS-IS, with NO repairs and NO repair credits). As a buyer, you don't want to let that happen, so you either need to extend the Negotiation Period (again, signed by BOTH parties BEFORE it expires) or TERMINATE the contract. If you have NO agreement signed BY BOTH PARTIES on repairs and/or repair credits and you want to terminate the contract based on your inspections AFTER the absolute final negotiation period deadline has expired, you MAY NOT be entitled to a refund of your earnest money deposit. Ask your agent, because there are alternatives, but at the end of the day, that is the bottom line.
Thankfully, it usually doesn't come down to the buyer terminating the sale. With that said, keep in mind that a buyer probably doesn't want the seller making repairs to a home they won't own in a few short weeks because they may take shortcuts. If the seller claims they are "handy" and offer to perform the repairs themselves, that can be cause for alarm in many cases. Think of it this way - would you repair a home if you were selling it in three weeks the same way as if you were going to live there for the next ten years? Probably not. As a buyer, you may be better off getting a repair credit (through additional seller's assist) if the lender will allow it and you know the actual repair costs. That way you can have your own contractors perform any repairs after closing. Be sure to check with the mortgage lender beforehand, because they will only allow so much seller's assist. Also, there is some risk to getting a repair credit in that after the closing your contractor may discover additional costly problems during the repair. With a repair credit, you may find out the hard way after closing that the actual repair ended up costing considerably more than the amount the of credit you received.
Another way to go (and maybe better still) is to have the seller use your preferred contractor to perform the repair prior to closing. While it's possible some sellers won't want a construction project happening in their home while they are preparing to move, it can be one avenue to consider. You will need to attach your contractor's bid to the Change In Terms Addendum and stipulate that only your preferred contractor is to perform the repair prior to closing. That way, if larger issues are found during the repair it can be addressed before closing so you aren't stuck holding the bag on even larger repair costs after closing. Of course, the seller may want an additional bid from their preferred contractor and (as long as it's a reputable contractor) it's never bad to have two bids from which to choose.
Don't rule out negotiating for a Home Warranty to be included with your purchase. Home Warranties can be great at addressing many issues such as, for example, an older furnace that currently functions, but seems somewhat likely to fail in the weeks or months after closing. Home warranties typically don't cover roofs, but additional coverages are available for everything from air conditioning, plumbing, electrical, appliances and more. Anyways, ask us about your options as there are pros and cons to the different approaches.
6) FHA, USDA or VA lender required repairs
If your loan is a government-insured loan such as FHA, USDA or VA, there will be other hoops to jump through. While lender required repairs can be a potential issue on conventional loans, under most normal circumstances that is highly unusual. With an FHA, USDA or VA loan, the appraiser not only completes the appraisal report, but also inspects the property for certain conditions that will be reported to the lender's underwriter. Common items that may be reported include peeling or flaking paint, missing handrails, missing GFI outlets near water sources, exposed knob and tube wiring, missing extension on pressure relief valve of the hot water tank and more. Possibly a lot more. One of the more costly repairs that can get reported is an attached or integral garage adjacent to a living space without fire-rated drywall or fire-rated doors. Keep this possible repair issue in mind when looking at houses where you will be purchasing with one of these loans because that repair can be an expensive deal stopper. Unfortunately, you won't know exactly what repairs are going to be required until the lender's underwriter reviews the appraisal report. Once the underwriter reviews the appraisal report, they will issue a list of required repairs. That's right, they are REQUIRED repairs that typically must be performed before the loan can close.
Keep in mind, this is an additional and separate inspection from the one performed by the buyer's home inspector. Also keep in mind that the FHA, USDA or VA inspection performed by the appraiser is ABSOLUTELY NOT A SUBSTITUTE for the inspection performed by a professional home inspector on behalf of the buyer. A common misconception by some buyers is that the buyer doesn't need to pay for a regular home inspection since the appraiser is already doing an inspection. Nothing could be further from the truth. The appraiser's inspection for the FHA, USDA or VA loan comes nowhere near a professional home inspection, so don't fall into that misconception. As a buyer, you need a professional home inspection. The way each type of inspection repairs are handled (buyer's home inspections vs. FHA/USDA/VA lender required) is actually covered under separate parts of the contract, so be sure to check with your agent if you are dealing with both.
7) Start the title search
At some point in the first week or two, you are going to need to hire a settlement attorney or settlement company to perform a title search and issue title insurance. Your agent and/or lender will likely assist you in this capacity. Title insurance guarantees your ownership of the property. A wise man once said "I wouldn't buy a dog house without title insurance." That's good advice. You always want to have a title search and title insurance on your home purchase. The settlement attorney or settlement company will coordinate much of the activity that goes on during this period and your closing will likely take place at their offices.
8) Secure homeowner's (and flood?) insurance
Homeowner's insurance will be required before you can close the sale. Obtaining this insurance may sometimes require a lengthy period of time, so it would be in your best interest to apply for it within a week or so of contract acceptance. If the home you are purchasing is in a flood zone and requires flood insurance, you will need to obtain that coverage as well. Your lender typically will want to be named an additional "Loss Payee" on your coverages, so be sure to check with them on those requirements. You may have also elected the Property and Flood Insurance contingency on your Agreement of Sale. Make sure you are satisfied with your coverages and premium amounts within your inspection time period.
9) Mortgage Commitment
With a little luck, a buyer's loan can be approved (with conditions) within three to four weeks. Occasionally, it might get approved sooner than that and sometimes later, but no mater when a buyer's loan is approved, it's almost always with conditions (more on that later). The Agreement of Sale includes a deadline for loan approval. It is written into the contract under the Mortgage Contingency and can be anywhere from three to five weeks from the acceptance date. As a buyer, you want to get your loan officer all requested documentation as quickly as possible, otherwise you risk delaying the process and not meeting the loan approval deadline. If you are unable to meet the approval deadline, the seller does have the option to terminate the contract, but that isn't typically what happens. There still might be a few loose ends to wrap up with the lender and as long as you are demonstrating a good faith effort to get the loan approved, the seller typically won't terminate the contract. The loan approval deadline just automatically extends itself under the contract unless and until the seller gets feed up and tired of waiting for loan approval and decides to terminate. Barring some major problem with the loan, most sellers and will hang in there a while longer if there are minor loan details to address provided they know the buyer is doing everything possible to get the loan approved.
What if there is a major problem with the loan? As we were saying, all loans are approved with "conditions". When the loan is formally approved, the lender will send the buyer a Mortgage Commitment letter. The buyer is then to accept it by signing and returning it to the lender. At that point, the buyer or Buyer's Agent is to turn it in to the Listing Agent for delivery to the Seller. When the Listing Agent and seller review the Mortgage Commitment letter. The Listing Agent and seller should review the commitment together and ask the appropriate questions. If there are yellow or red flags, they will come to the surface
An all too common problem (pro tip for buyers) is sometimes the buyer may have taken on new debt and/or opened new lines of credit since they made initial loan application (NEVER a good idea). The sad truth is, there are still loans that don't get final approval even if they had a pre-approval because the buyer either lost or changed jobs, can't prove sufficient income or funds to close and so forth. The good news is it's not commonly what happens.
At this point, if there is a big problem or delay and the loan approval date has expired, the seller very likely has the right to terminate the contract. In most cases the buyer (provided a good faith effort was made to obtain the loan) would be entitled to a return of the earnest money deposit. Of course, if the buyer's loan is formally declined, the deal is basically over. It can become more complicated than that, so check with your agent to be sure.
10) Preparing for closing
Once the loan gets approved it's time to prepare for the closing! Schedule a firm settlement date with your agent, then take these important steps: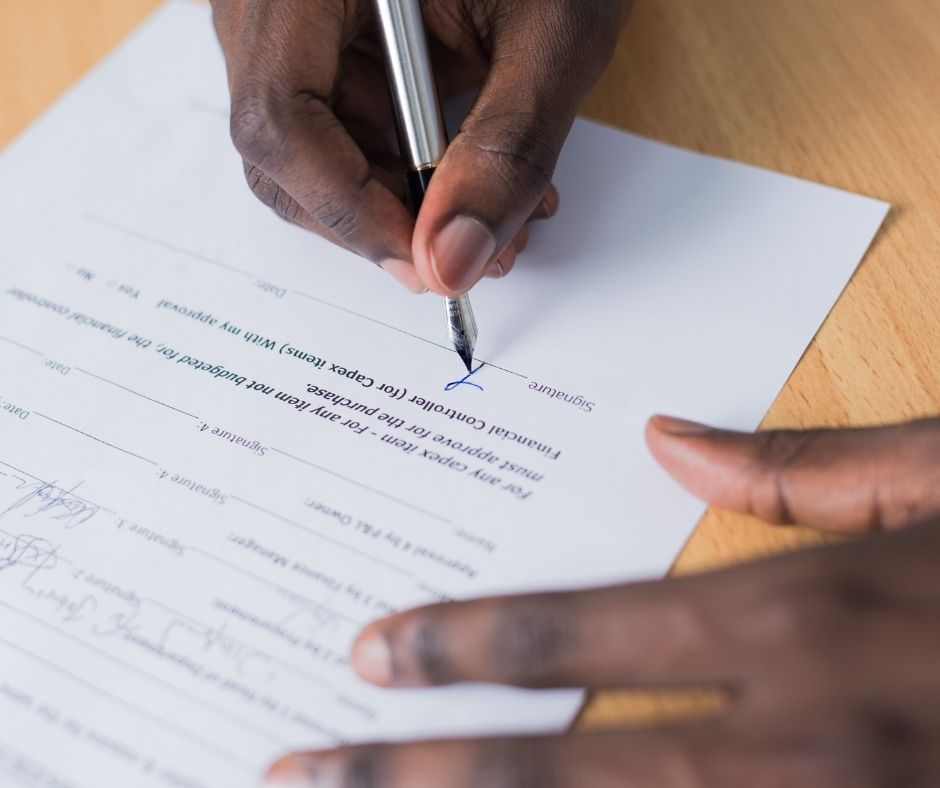 Clear to Close:

It's those magical words all buyers and agents love to hear. It means all lender requirements have been fulfilled and closing is on the fast track!

Schedule the walk-through

: At this time, you should make sure that the property is vacant, broom clean and free of debris. The Agreement of Sale stipulates you are entitled to two walk through inspections and that is sometime necessary if you have cause for concern or are verifying any seller performed repairs. It's VERY IMPORTANT to verify that any seller performed repairs were completed properly, so you don't want to do only one walk through the day before closing. You will need much more time to verify that repairs were properly performed. You may also want to have your own contractor and/or home inspector present at the walk through to verify the repairs were satisfactorily completed. You also want to request copies of paid receipts for any repairs performed by the seller's contractor(s). Make sure all appliances, drapes, pool equipment (if applicable) and garage door openers included in your contract are present.

Utilities

: The buyer should call to take over utilities effective as of the settlement date. Don't call too early, because settlement dates are subject to change and you'll have to call a second time if it changes. Also, in the winter months make certain the utilities are definitely turned on in your name and functioning after the closing. The last thing you want is the heat be somehow accidently turned off during a cold snap and then suffer freeze damage to your new home. Always make sure all utilities and the heat are fully functional in the days after closing, especially if you aren't moving in right away and the outside temperatures are freezing.

Funds for closing

: At closing you will need to have a certified bank check or electric wire transfer (check with your settlement company) for balance of down payment and closing costs at closing. Be sure whatever funds you are using for closing are readily available and all deposits have cleared. If using a bank wire (SEE NOTICE BELOW) you will need to coordinate wire instructions between your settlement agent and institution where your funds are being withdrawn.

WIRE SCAM WARNING TO BUYERS

: The Federal Trade Commission and the National Association of Realtors® are warning home buyers about an email and money wiring scam. Hackers have been breaking into some consumers' and real estate professionals' email accounts to get information about upcoming real estate transactions. After figuring out the closing dates, the hacker sends an email to the buyer, posing as the real estate professional or title company. The bogus email says there has been a last minute change to the wiring instructions, and tells the buyer to wire closing costs to a different account. But it's the scammer's account. If the buyer takes the bait, their bank account could be cleared out in a matter of minutes. Often, that's money the buyer will never see again. If you're buying a home and get an email with money-wiring instructions, STOP. Email is not a secure way to send financial information. Always independently confirm wiring instructions in person or via a telephone call to a trusted and verified phone number. Never wire money without double-checking that the wiring instructions are correct. If you receive a phishing email, report it to the FTC at https://www.ftccomplaintassistant.gov/

Closing Disclosure

: Lenders are required to provide your Closing Disclosure three business days before your scheduled closing. Check with your loan officer or settlement agent for this information. More info and tips here: https://www.consumerfinance.gov/owning-a-home/closing-disclosure/

Photo ID

: You will need to have your driver's license or other positive form of photo ID at closing. Your closing documents may require notarization and you must have some form of positive identification.

Possession and keys

: It's possible you may not receive the keys to your new home until a few hours after the actual closing. Always check with your agent to be sure, but if your closing is scheduled for the late morning or anytime in the afternoon, it is at least possible you may not get your keys until the next business day. Please make your moving plans accordingly.
You've made it! Once the sale has closed, you're the proud owner of a new home. Congratulations!
Have More Questions? Contact Us Now